Transfers at the best price with Malaga taxis
MAKE A RESERVATION AND PAY TO THE DRIVER ON ARRIVAL.
Bookings by phone should be 2 hours in advance.
We accept payments in Bitcoin and Ethereum.
Malaga Taxis - Prices without Competition from/to Malaga Airport
Marbella | 65 €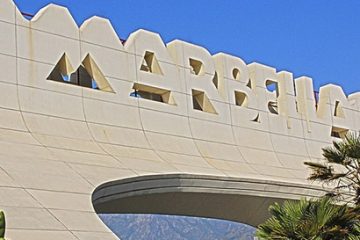 Fuengirola | 35 €
Puerto Banus | 70 €
Estepona | 85 €
Nerja | 75 €
Ronda | 125 €
Do you know our costs?

We have the most competitive private taxi prices in Malaga
Book in a few minutes from your mobile, tablet or PC, you choose. Tell us the date, destination, and number of passengers, and we will be waiting for you on time.
Easy peasy. You will only have to make the booking; the payment is made once the service has finished at your destination.
You can make a reservation for 24 hours a day. You don't have to worry if your flight arrives at the wrong time, we work all day.
Both on weekdays and weekends and holidays, we are at your disposal. We work every day of the year.
You can see our rates and check that we have very tight prices. Quality transfers at the best cost in Malaga.
Transfer from/to Malaga Airport. We have vehicles adapted to all kinds of needs. (Up to 19 seats)
Upon arrival, the driver will already be at the collection point. We do not make the client wait; we are punctual with the agreed time.
Are you going to a hotel? We take you to the door. We work with the leading hotels in Malaga and the Costa del Sol.
+ Private Chauffeur Malaga
+ Transfer Malaga Airport
+ Transfer to Any National Destination
5-8
8
1-4 
4
1-4 
2
No difficulties. You tell us the day and time you want to have a private taxi waiting for you, and we make it happen. Choose the number of passengers and the car that best suits your tastes and needs and pay the driver the way you prefer, in cash or by card once the service is over.
Transfer from / to Malaga Airport.
Pay directly to the driver after the service.
Main Transfer Malaga Taxis
Malaga Taxis – to/from Malaga Airport
Torremolinos
Transfer Torremolinos
Benalmadena
Transfer Benalmádena
Rincón de la Victoria
Transfer Rincón de la Victoria
Velez Malaga
Transfer Vélez Málaga
Marbella
Transfer Marbella
Fuengirola
Transfer Fuengirola
Estepona
Transfer Estepona
Sotogrande
Transfer Sotogrande
MALAGATAXIS.NET OFFERS TRANSFERS FROM MALAGA AIRPORT TO MARBELLA AND VICE VERSA. WE ALSO OFFER OTHER DESTINATIONS THROUGH OUR PRIVATE TAXI SERVICE, MICROBUS AND MINIBUS. BOOK NOW AND PAY THE DRIVER ON ARRIVAL.